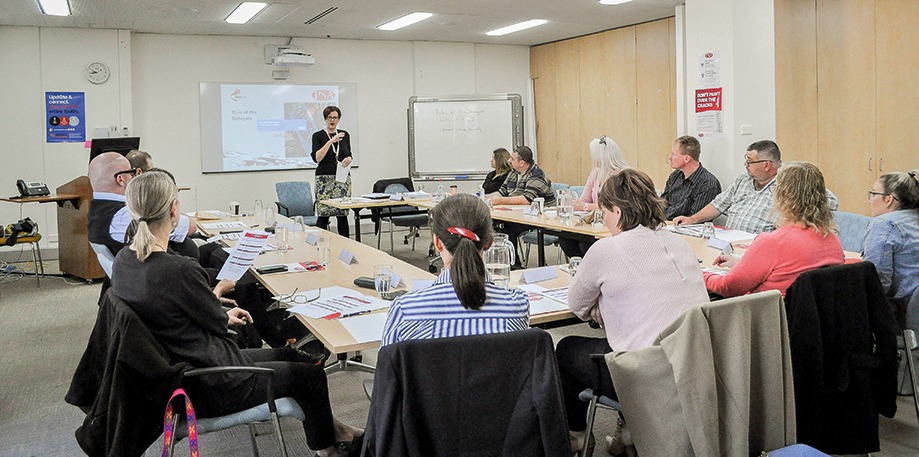 CPSU NSW Training – Stronger Together through education.
There are lots of ways to get active in your union. One of those is to come along to PSA/CPSU NSW training.
Union training is a valuable tool to empower members and delegates to build power in their workplaces and achieve good and effective resolutions to workplace issues.
We offer a range of training to members and delegates.
The courses available are now divided into three different streams:
Delegate/Activist Development
Work, Health and Safety
New Skills and Knowledge
Most Union members are entitled to Special leave to attend union training. Up to 12 days paid leave in a 2 year period.
Please check your Award or Enterprise Agreement for details.