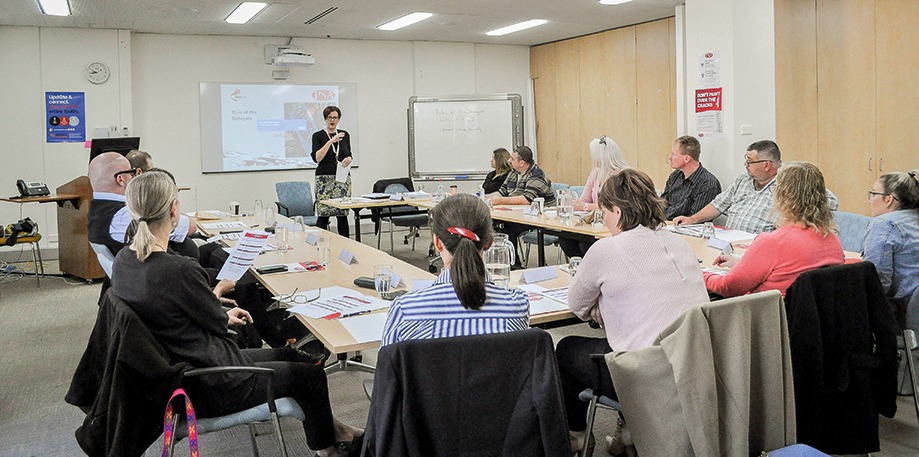 UNION TRAINING
Your union is committed to providing training for members across NSW.
We offer:
Full-day, face-to-face training in Sydney and regional NSW (9:30am-4:30pm)
Half-day online workshops (10:00am-1:30pm)
One-hour webinars (12:00pm-1:00pm)
All times are as above, unless otherwise stated.
Full-day courses:
You can register for full-day courses by clicking on the Training Application at the PSA website.
Members attending full-day courses are usually eligible for Special Leave for the day. However, they are advised to check their Award or Agreement. 
Half days and webinars:
Register for half-day workshops and one-hour webinars by clicking on the course name on the PSA website. This takes you to the Zoom registration.
For those eligible under their Award or Agreement, half-day workshops are covered by Special Leave for a half-day only. Webinars are not covered by Special Leave.
You will need access to an internet connection and a device (phone, laptop, desktop computer) with audio and video capabilities.
If you are using a phone or tablet, you will need to download the Zoom app.
Please see the timetable below for workshop, webinar and face-to-face training details and dates.